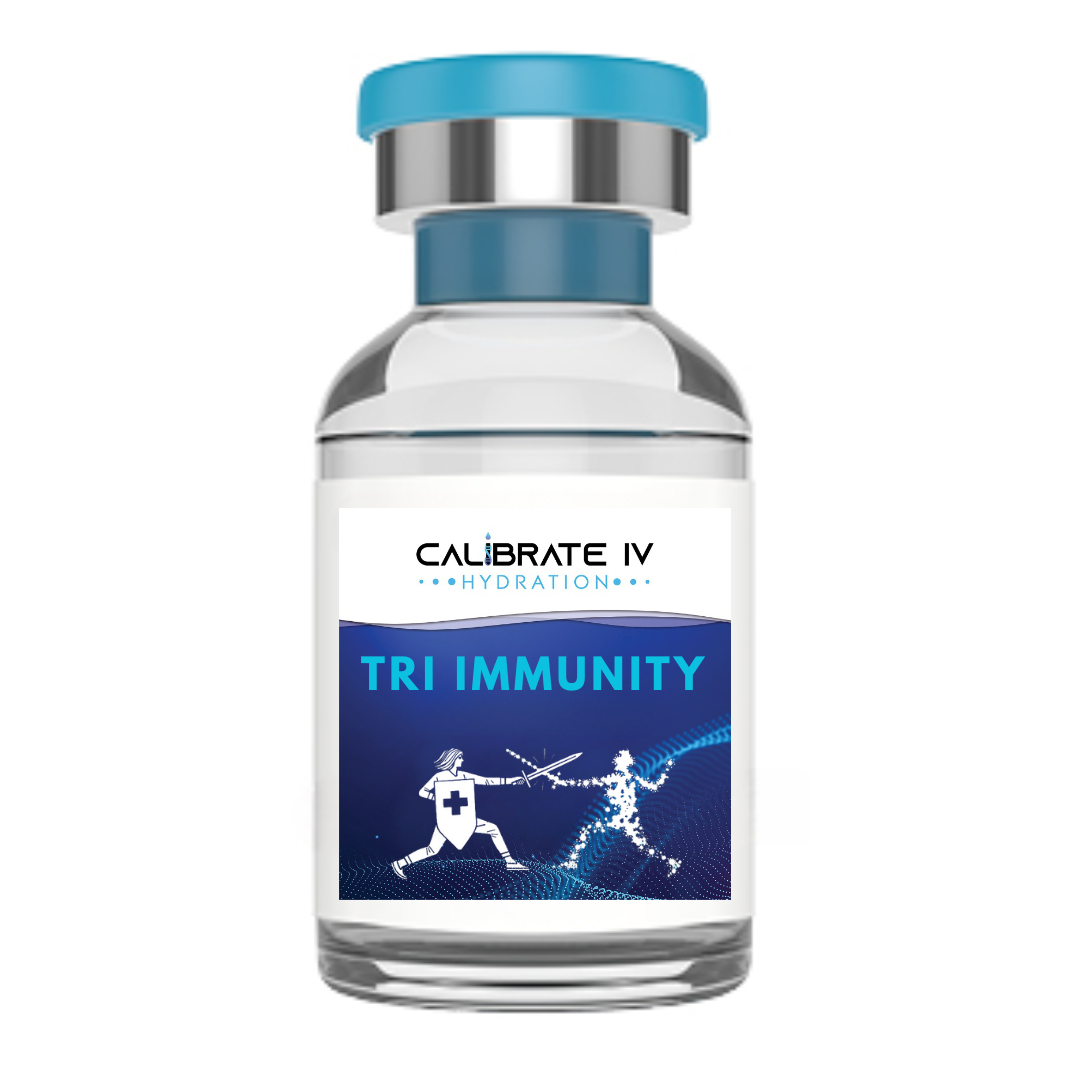 Tri-Immunity Booster Shot
Description
ADD ON-SERVICES/BOOSTERS
Calibrate IV Hydration Tri-Immunity Booster is a specialized combination of Glutathione, Ascorbic Acid (Vitamin C), and Zinc Sulfate to boost the immune system.
These ingredients work together to support immune function, neutralize free radicals, and enhance overall health. Tri-Immunity Booster strengthens the body's natural defense mechanisms. This convenient and effective solution optimizes immune function, improves antioxidant defense, and promotes wellness, helping individuals achieve their health goals.
* Please discuss add-on options with your nurse.
Arginine HCL
Biotin 
Carnitine 
Chromium 
Hydroxocobalamin (B12)
Magnesium Chloride 
Niacinamide 
Taurine 
Ml Thiamine HCL 
Vitamin B Complex
Zinc (as Chloride) 10 mg/mL
No more products available for purchase