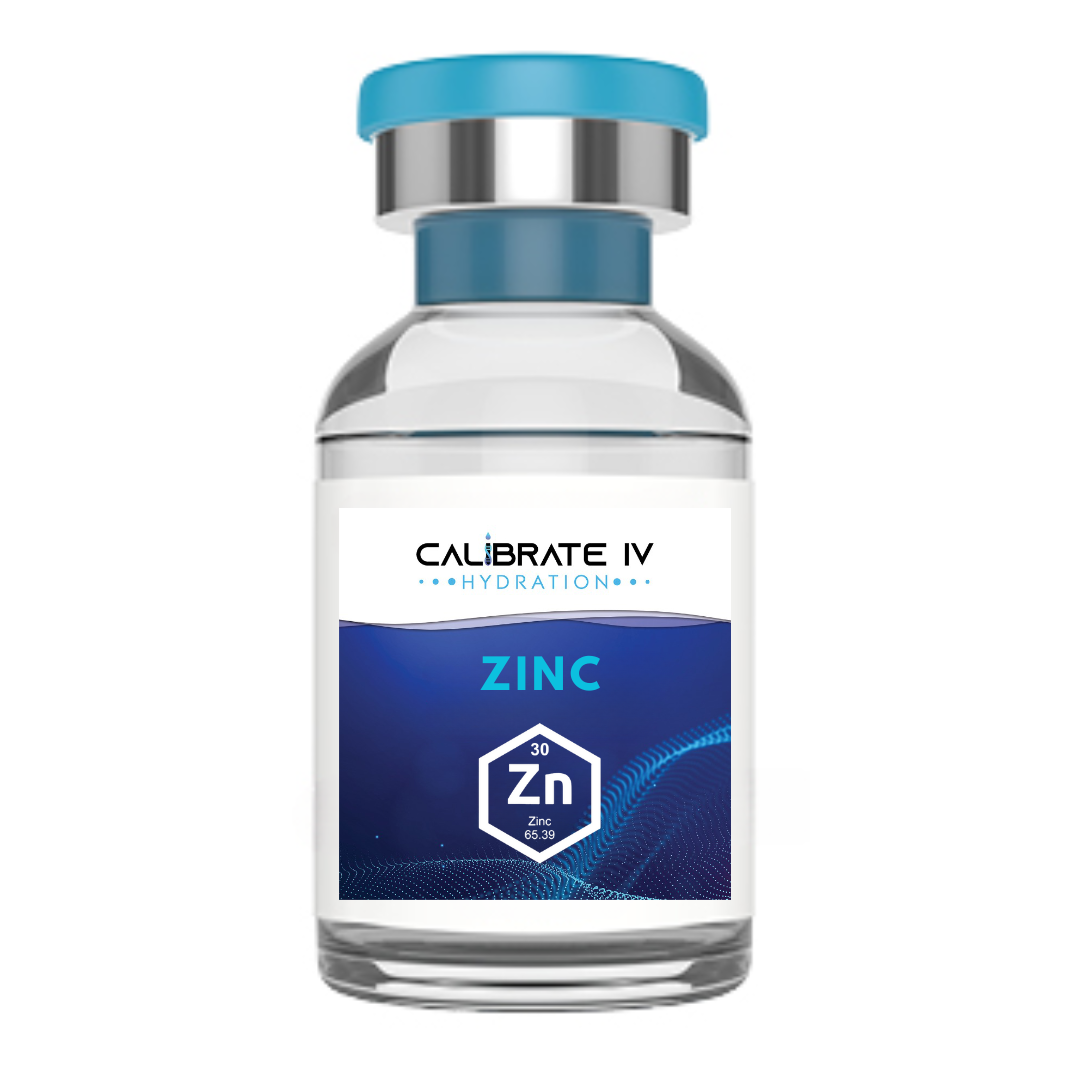 Description
ADD ON-SERVICES/BOOSTERS
Unleash the power of Zinc, an essential mineral that empowers your body to thrive. Boost your immune system, support cellular health, and unlock a world of vitality.
Zinc is a vital element in maintaining a robust immune system, defending your body against threats and keeping you healthy. It also plays a crucial role in promoting optimal cell function, aiding in tissue repair and growth.
Experience the benefits of Zinc as it contributes to healthy skin, strong nails, and vibrant hair. This remarkable mineral supports the production of collagen, enhancing your natural beauty from within.
* Please discuss add-on options with your nurse.
Arginine HCL
Biotin 
Carnitine 
Chromium 
Hydroxocobalamin (B12)
Magnesium Chloride 
Niacinamide 
Taurine 
Ml Thiamine HCL 
Vitamin B Complex
Zinc (as Chloride) 10 mg/mL
No more products available for purchase