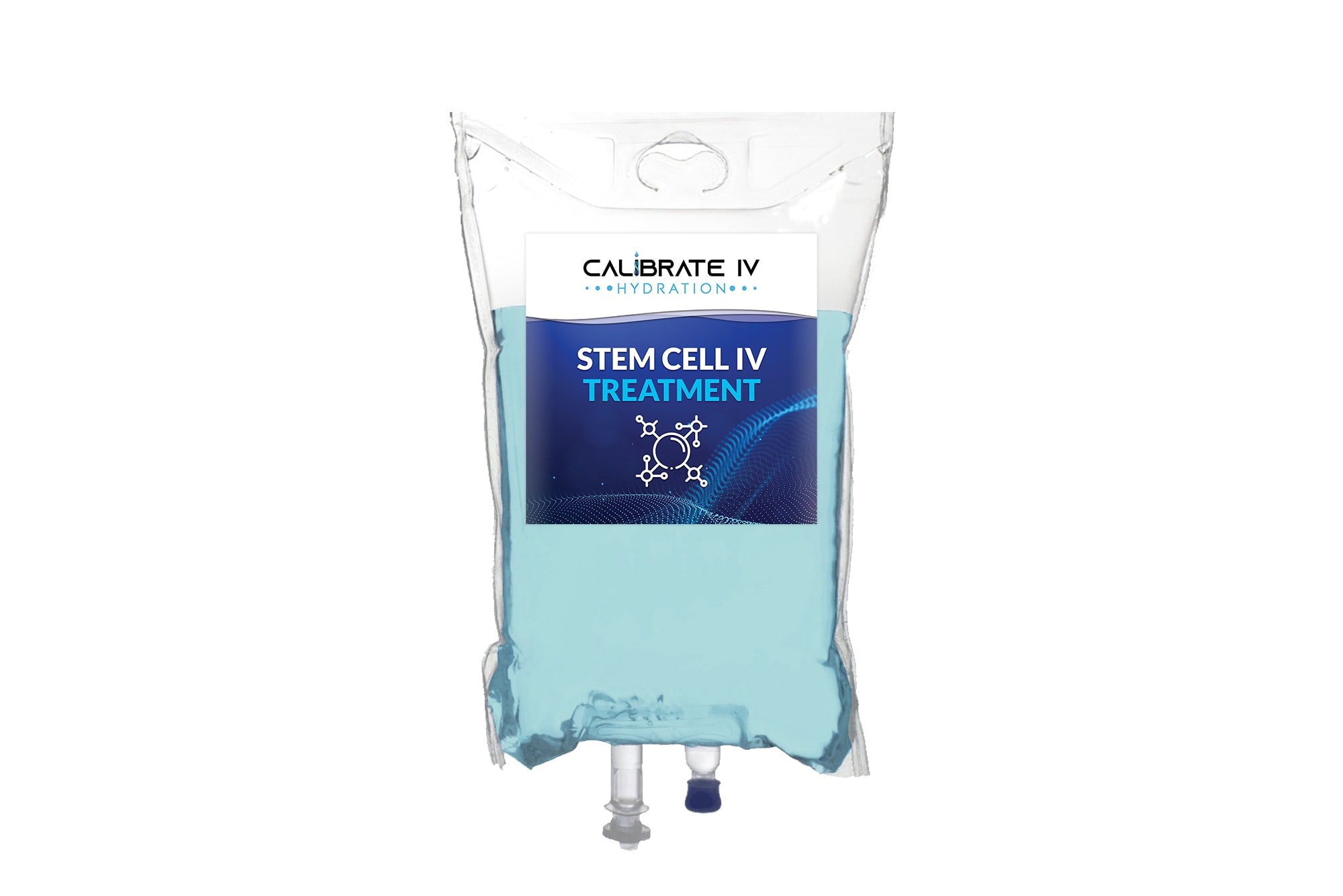 Description
ADD ON-SERVICES/BOOSTERS
At Calibrate IV Hydration, our Stem Cell IV treatment is meticulously designed to address a variety of age-related conditions, including joint pain, inflammation, and tissue damage. This innovative therapy is formulated to activate the body's inherent healing mechanisms, fostering a profound sense of health and well-being.
Understanding Stem Cell IV Therapy
Stem cells, the fundamental building blocks of the body, possess the unique capability to transform into specialized cells. What sets them apart is their innate ability to identify and repair damaged areas by seamlessly integrating as local cells and encouraging the generation of fresh, healthy cells. These remarkable stem cells navigate the entire body, actively seeking out distressed regions to initiate comprehensive restoration and regeneration.
* Please discuss add-on options with your nurse.
Arginine HCL
Biotin 
Carnitine 
Chromium 
Hydroxocobalamin (B12)
Magnesium Chloride 
Niacinamide 
Taurine 
Ml Thiamine HCL 
Vitamin B Complex
Zinc (as Chloride) 10 mg/mL
No more products available for purchase