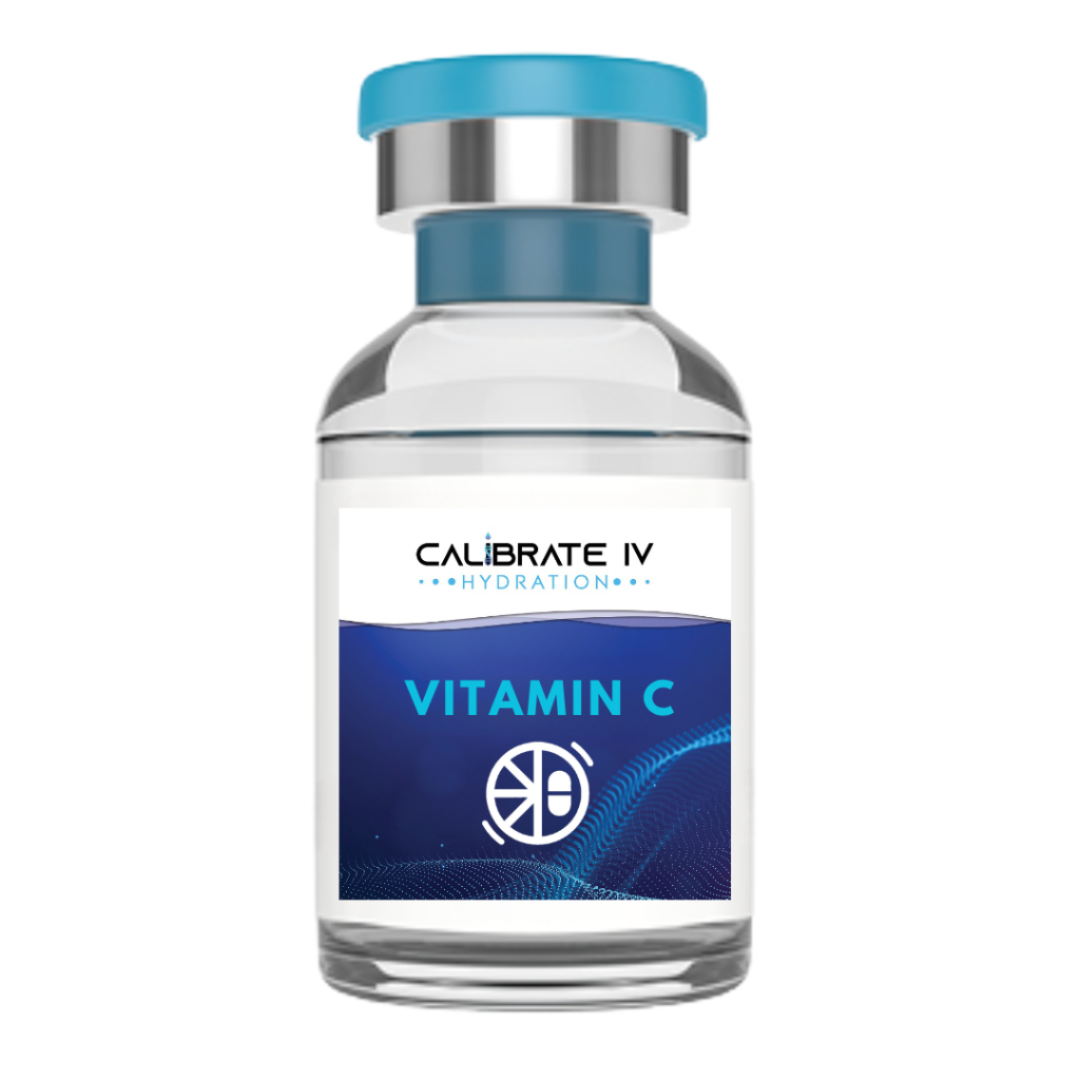 Vitamin C Injectable HOMEKIT
Description
ADD ON-SERVICES/BOOSTERS
Discover the power of Vitamin C, a potent antioxidant that combats the damaging effects of free radicals and life's stressors. Experience a life without limits as you fortify your body against harmful elements.
Calibrate IV Hydration Vitamin C Injection Home Kit Includes: 30 Day supply of Vitamin C Injections (10 Injections) Syringes Alcohol Pads Physician Consultation [online]
Procedure: The self-administered Intramuscular (IM) Injections are to be administered in the frontal thigh area. A video tutorial will be provided after purchase, guiding you through the injection process.
Purpose: Our Vitamin C Injection serves as a potent immune booster and contributes to healthier, radiant skin. As an antioxidant, Vitamin C safeguards cells from damage caused by free radicals and aids in collagen production through its collaboration with enzymes. Notably, the National Cancer Institute reports that laboratory studies indicate high levels of Vitamin C may have cancer cell-killing properties (see references below).
Frequency: To achieve optimal benefits, administer the injections twice a week.
Benefits:
Enhances the Immune System
Promotes Skin Health
Boosts Energy Levels
Supports Faster Healing
Aids in Collagen Formation
May contribute to managing high blood pressure
Helps prevent iron deficiency
Ingredients: Each injection contains Ascorbic Acid 500mg/ml. The Home Kit provides 10 doses of 1ml (500mg) each.
TeleHealth Consultation: A physician may contact you within 24 hours of purchase if additional information is required.
* Please discuss add-on options with your nurse.
Arginine HCL
Biotin 
Carnitine 
Chromium 
Hydroxocobalamin (B12)
Magnesium Chloride 
Niacinamide 
Taurine 
Ml Thiamine HCL 
Vitamin B Complex
Zinc (as Chloride) 10 mg/mL
No more products available for purchase