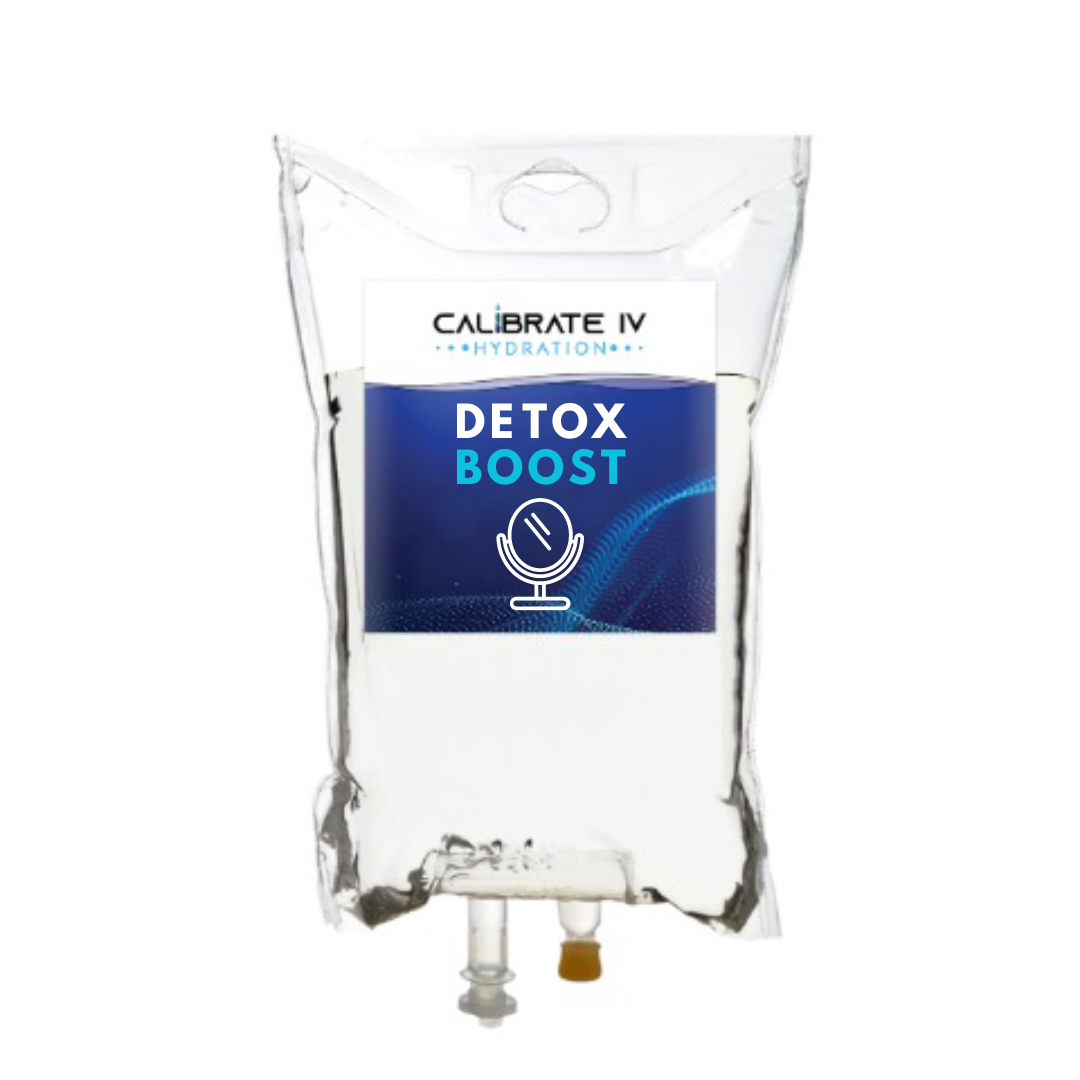 Description
ADD ON-SERVICES/BOOSTERS
Our Detox Boost package is perfect for those times when you need a little extra help flushing toxins out of your system. Our powerful blend of Glutathione and Mineral Blend helps to support healthy liver function and can leave you feeling rejuvenated and refreshed.

Ingredients: Detox Boost - Glutathione, Mineral Blend
* Please discuss add-on options with your nurse.
Arginine HCL
Biotin 
Carnitine 
Chromium 
Hydroxocobalamin (B12)
Magnesium Chloride 
Niacinamide 
Taurine 
Ml Thiamine HCL 
Vitamin B Complex
Zinc (as Chloride) 10 mg/mL
No more products available for purchase