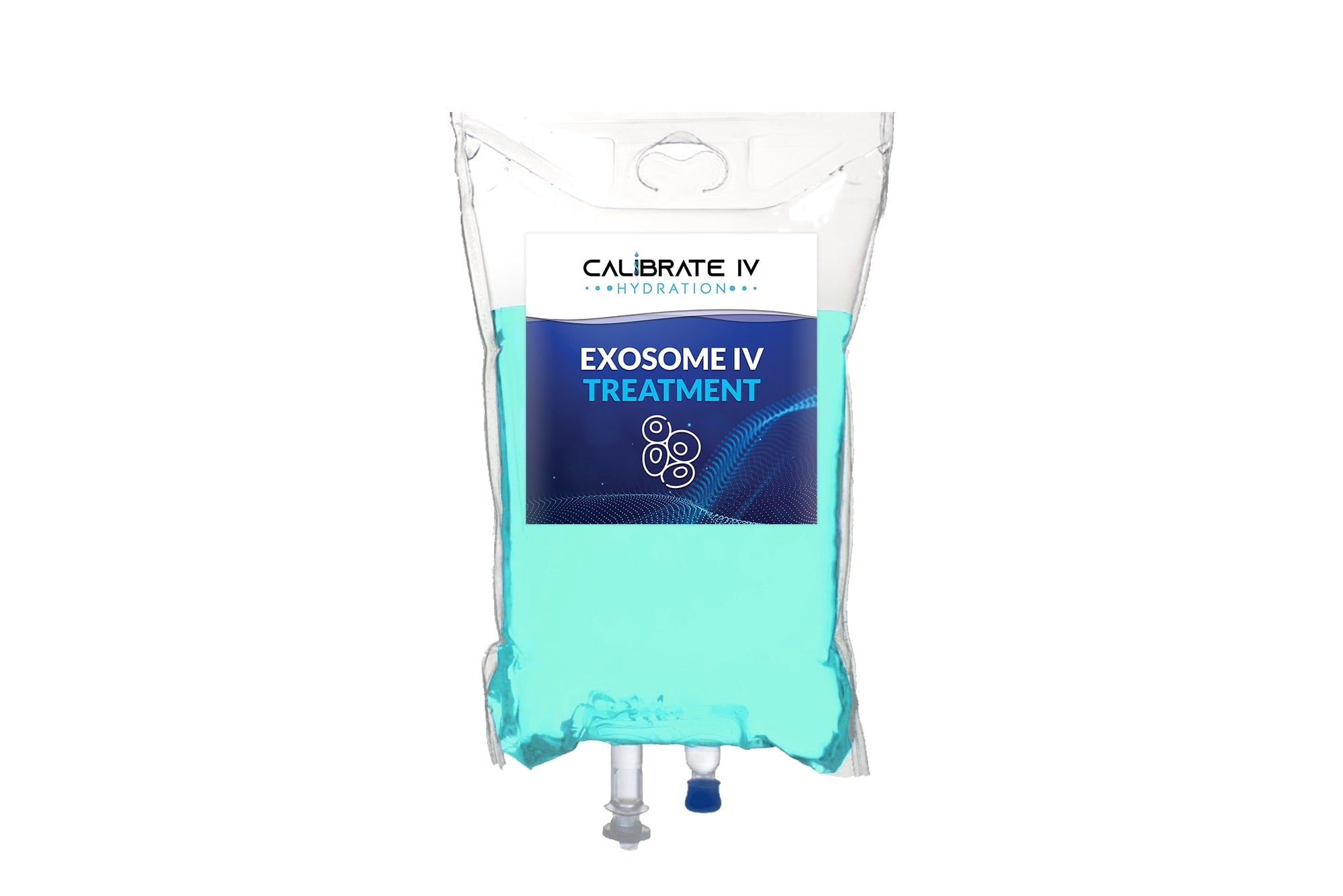 Description
ADD ON-SERVICES/BOOSTERS
Unveil the power of our Exosome IV treatment, a meticulously crafted solution sourced from carefully vetted MSCs. Experience the transformative benefits of inflammation reduction and tissue regeneration.
Unlocking the Potential of Exosomes
Exosomes, the body's cellular messengers, take center stage in the communication and rejuvenation of our cells. Our Exosome therapy is a regenerative medical breakthrough, harnessing the innate power of these messengers to catalyze the body's natural healing processes. Watch as inflammation is curbed, and tissue repair is promoted, all while rejuvenating your overall well-being.
* Please discuss add-on options with your nurse.
Arginine HCL
Biotin 
Carnitine 
Chromium 
Hydroxocobalamin (B12)
Magnesium Chloride 
Niacinamide 
Taurine 
Ml Thiamine HCL 
Vitamin B Complex
Zinc (as Chloride) 10 mg/mL
No more products available for purchase