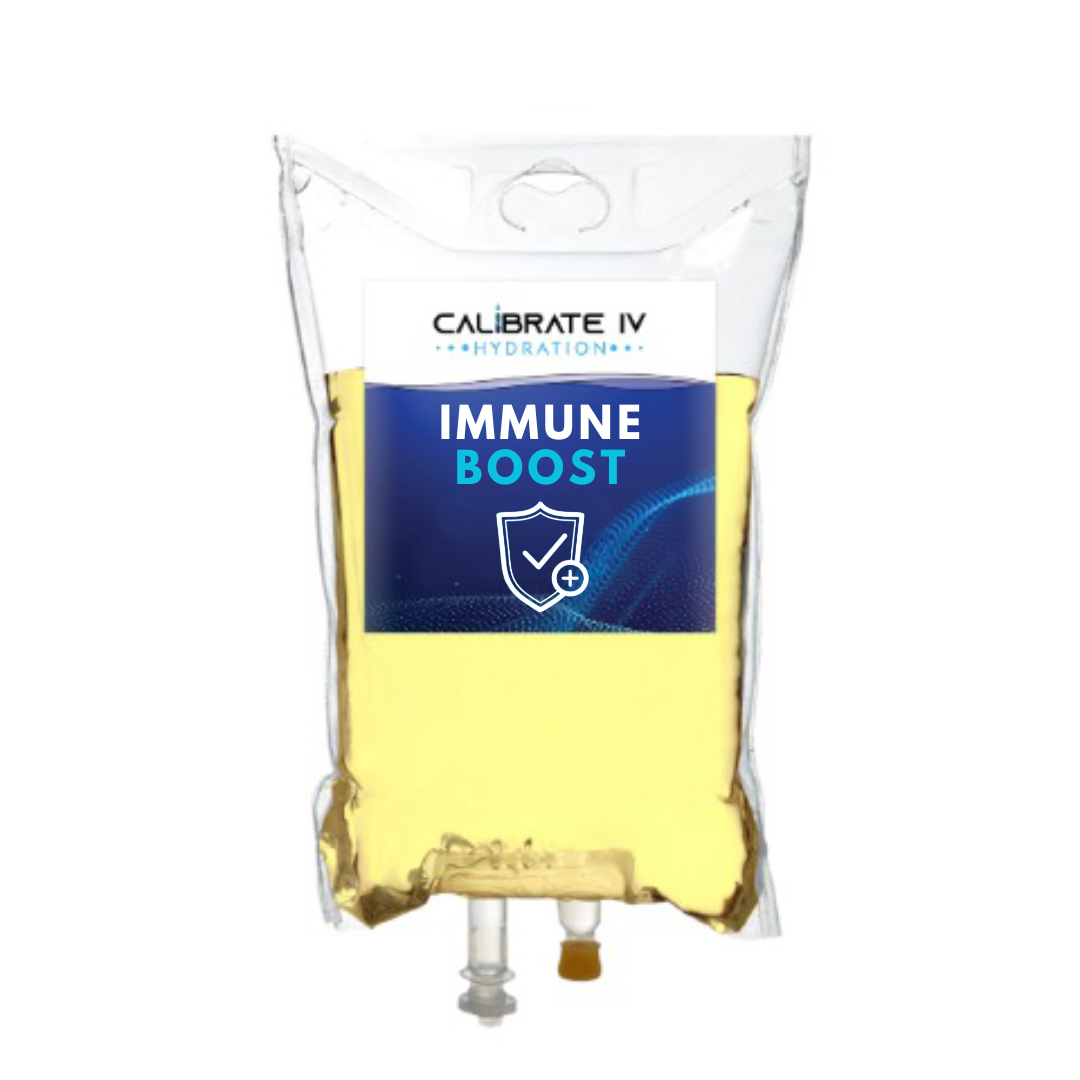 Description
ADD ON-SERVICES/BOOSTERS
Our Immune Boost package is designed to give your immune system a boost with a powerful combination of Vitamin C, B-Complex, and our Mineral Blend. This blend of vitamins and minerals helps to support your body's natural defenses against illness and can leave you feeling recharged and ready to take on whatever comes your way.
Ingredients: Vitamin C, B-Complex, Mineral Blend

* Please discuss add-on options with your nurse.
Arginine HCL
Biotin 
Carnitine 
Chromium 
Hydroxocobalamin (B12)
Magnesium Chloride 
Niacinamide 
Taurine 
Ml Thiamine HCL 
Vitamin B Complex
Zinc (as Chloride) 10 mg/mL
No more products available for purchase