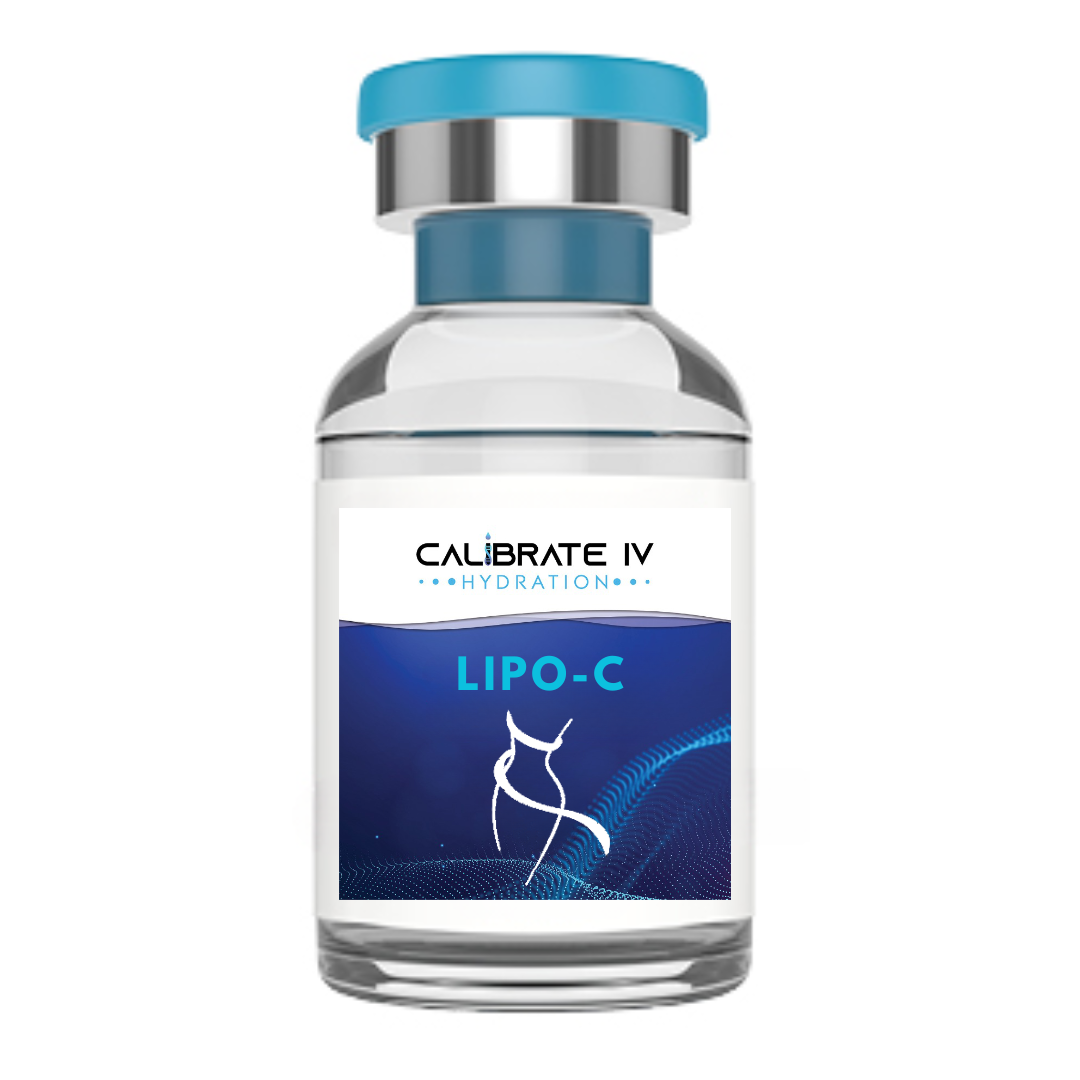 Lipo C Injectable HOMEKIT
Description
ADD ON-SERVICES/BOOSTERS
Experience the transformative power of Lipo C, a potent blend of three lipotropic agents designed to boost fat and weight loss when combined with exercise and a healthy diet.
Targeting stubborn fat deposits, Lipo C works to trim your waistline and reduce body mass, helping you achieve your desired physique. Additionally, it promotes a feeling of fullness, curbing cravings and supporting portion control for better dietary adherence.
Calibrate IV Hydration Home Kit Includes: 30 Day supply of Lipotropic (MIC) Syringes Alcohol Pads Physician Consultation [online]
Procedure: The self-administered Intramuscular (IM) Injections are performed in the frontal thigh area. A video tutorial will be provided after purchase to guide you through the process.
Purpose: Our Lipotropic injections contain essential amino acids that aid in transporting fat and eliminating it from the body. The primary purpose of these injections is to boost energy levels, enhance metabolism, and facilitate fat burning.
Frequency: Administer the injections twice a week for optimal results.
Benefits:
Promotes Weight Loss
Suppresses Appetite
Increases Energy
Boosts Metabolism
Enhances Mood
Helps regulate sleep patterns
TeleHealth Consultation: If additional information is required, a physician may reach out to you within 24 hours of purchase to provide a virtual consultation.
* Please discuss add-on options with your nurse.
Arginine HCL
Biotin 
Carnitine 
Chromium 
Hydroxocobalamin (B12)
Magnesium Chloride 
Niacinamide 
Taurine 
Ml Thiamine HCL 
Vitamin B Complex
Zinc (as Chloride) 10 mg/mL
No more products available for purchase