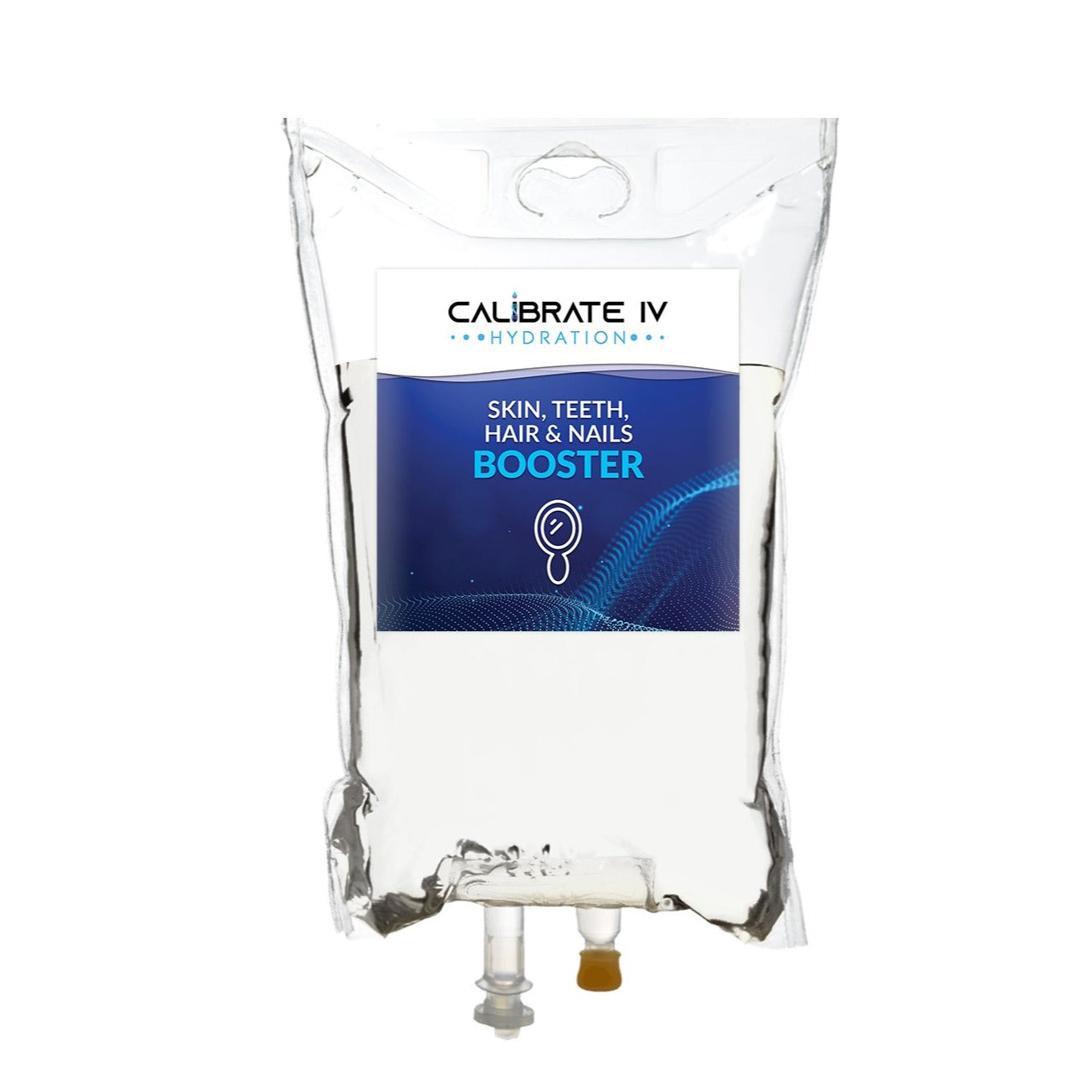 SKIN, TEETH, HAIR & NAILS BOOSTER
Description
ADD ON-SERVICES/BOOSTERS
If you want radiant, glowing skin and hair, consider this IV drip that promotes collagen and elastin production to fight aging.
This treatment can also help reduce acne, wrinkles, and fatigue, and strengthen your hair, nails, and teeth. The combination of vitamins and antioxidants can reduce inflammation and boost your immune system for overall wellness.
Schedule your appointment today!
Ingredients: B Complex, Ca Gluc, MgCl, MTE 5, Vit B3, Vit C, Vit B12, Biotin, *Glutathione
* Please discuss add-on options with your nurse.
Arginine HCL
Biotin 
Carnitine 
Chromium 
Hydroxocobalamin (B12)
Magnesium Chloride 
Niacinamide 
Taurine 
Ml Thiamine HCL 
Vitamin B Complex
Zinc (as Chloride) 10 mg/mL
No more products available for purchase