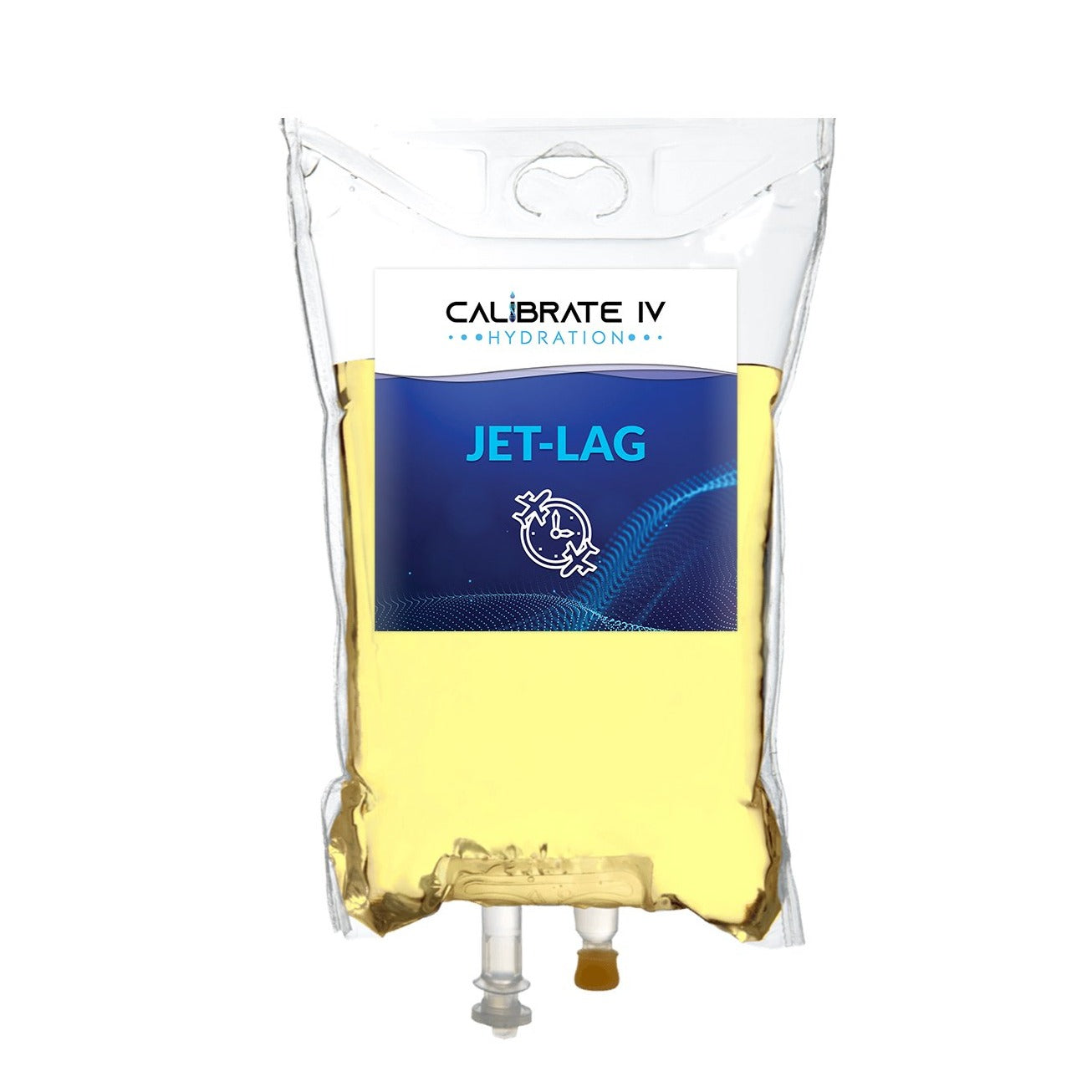 Description
ADD ON-SERVICES/BOOSTERS
JET LAG can be debilitating, causing disrupted sleep patterns for up to two weeks. But our JET LAG hydration formula can help. It can be administered before or after travel for an extra boost of energy and improved sleep.
This IV treatment can help you overcome the effects of jet lag and get back to your normal routine.

Schedule your appointment today!
Ingredients: N-Acetyl-Cysteine 1 gm, Calcium Gluconate 200 mg, Dexpanthenol 500 mg, Magnesium Chloride 1.2 gm, Thiamine 100 mg, Pyridoxine 100 mg, Riboflavin 4mg, Niacinamide 100 mg, Zofran 4 mg, Decadron 10 mg
* Please discuss add-on options with your nurse.
Arginine HCL
Biotin 
Carnitine 
Chromium 
Hydroxocobalamin (B12)
Magnesium Chloride 
Niacinamide 
Taurine 
Ml Thiamine HCL 
Vitamin B Complex
Zinc (as Chloride) 10 mg/mL
No more products available for purchase