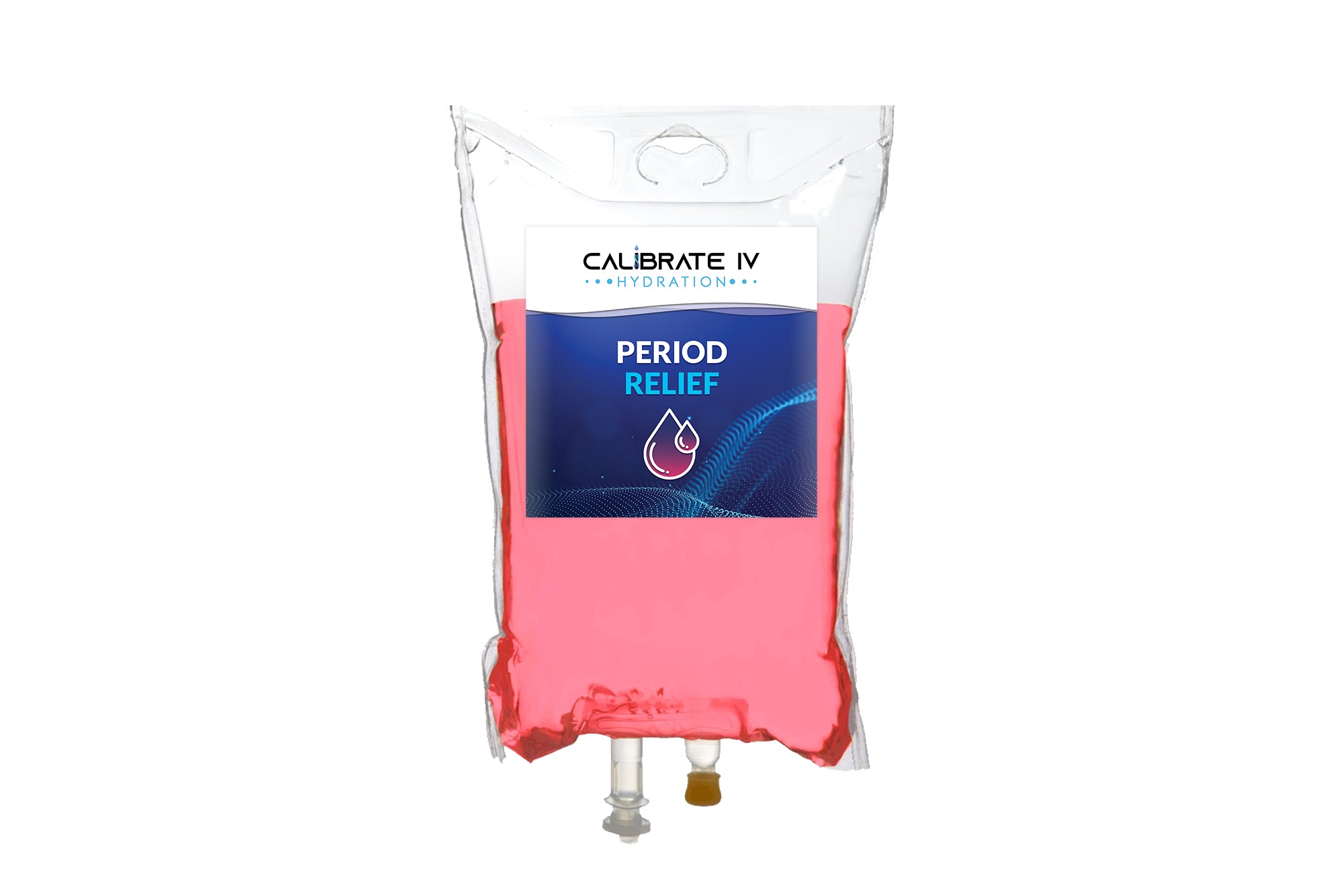 Description
ADD ON-SERVICES/BOOSTERS
This power-packed vitamin blend works to boost your mood and ease discomfort from cramps, bloating, and other symptoms during your menstrual cycle. Estrogen and progesterone influence your body's hydration levels, and during PMS, increasing the fluids you intake keeps you hydrated and helps you feel more comfortable.
This treatment is ideal for the restoration of necessary fluids, electrolytes, and vitamins. Our Period Relief may help with uncomfortable symptoms like:

Menstrual cramps
Headaches
Anxiety and depression
Insomnia
Acne
Fluid retention
Increases energy levels
Reducing cramping
Boosts mood
Minimizes bloating
Regulates hormone levels
Schedule your appointment today!
Ingredients:

Olympia Vita Complex, toradol
* Please discuss add-on options with your nurse.
Arginine HCL
Biotin 
Carnitine 
Chromium 
Hydroxocobalamin (B12)
Magnesium Chloride 
Niacinamide 
Taurine 
Ml Thiamine HCL 
Vitamin B Complex
Zinc (as Chloride) 10 mg/mL
No more products available for purchase