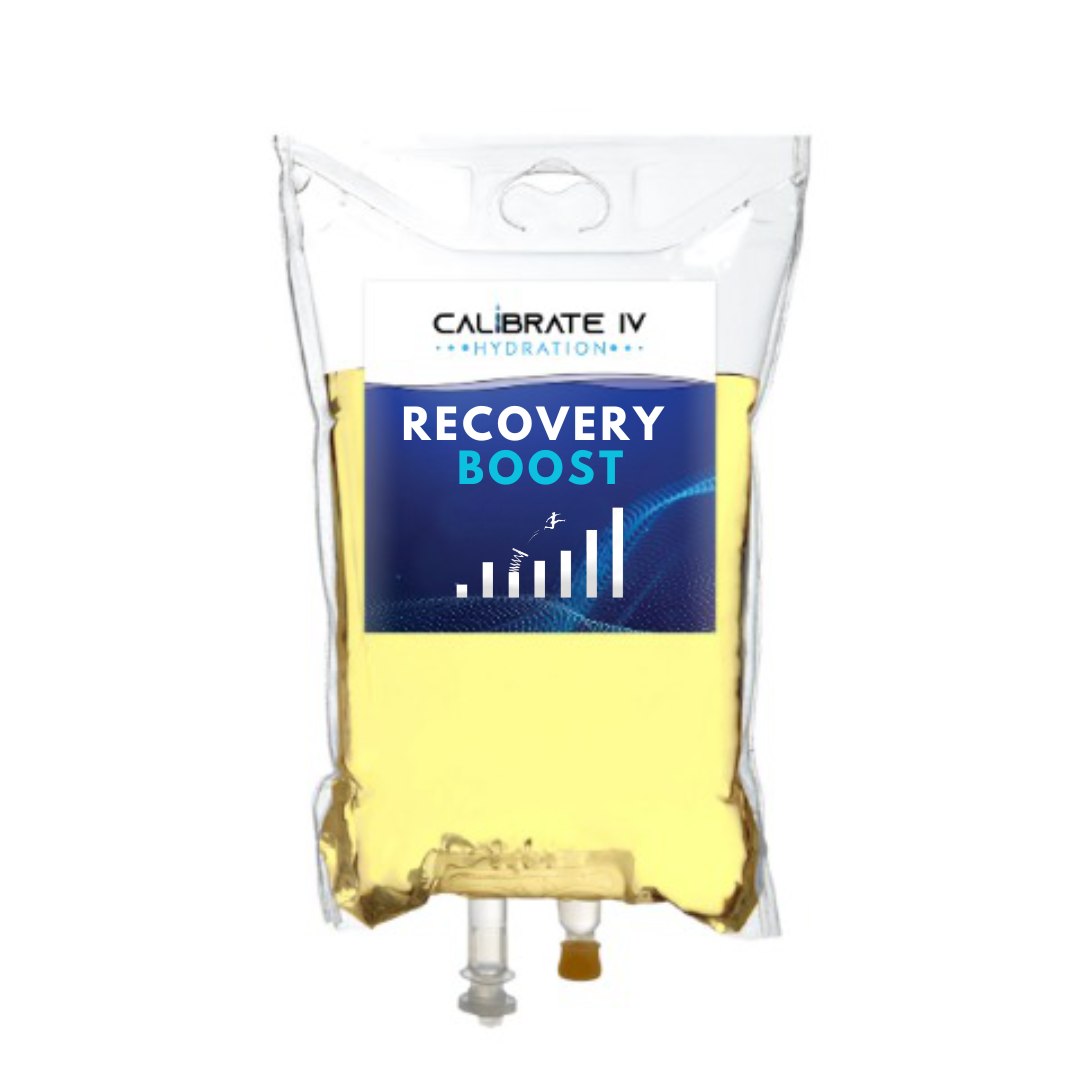 Description
ADD ON-SERVICES/BOOSTERS
Our Recovery Boost package is perfect for athletes who need a little extra help recovering from workouts or competitions. Our powerful blend of Amino Acids, B-Complex, Mineral Blend, and Toradol helps to reduce inflammation and promote faster recovery times.

Ingredients: Amino Blend, B-Complex, Mineral Blend, Toradol 
* Please discuss add-on options with your nurse.
Arginine HCL
Biotin 
Carnitine 
Chromium 
Hydroxocobalamin (B12)
Magnesium Chloride 
Niacinamide 
Taurine 
Ml Thiamine HCL 
Vitamin B Complex
Zinc (as Chloride) 10 mg/mL
No more products available for purchase