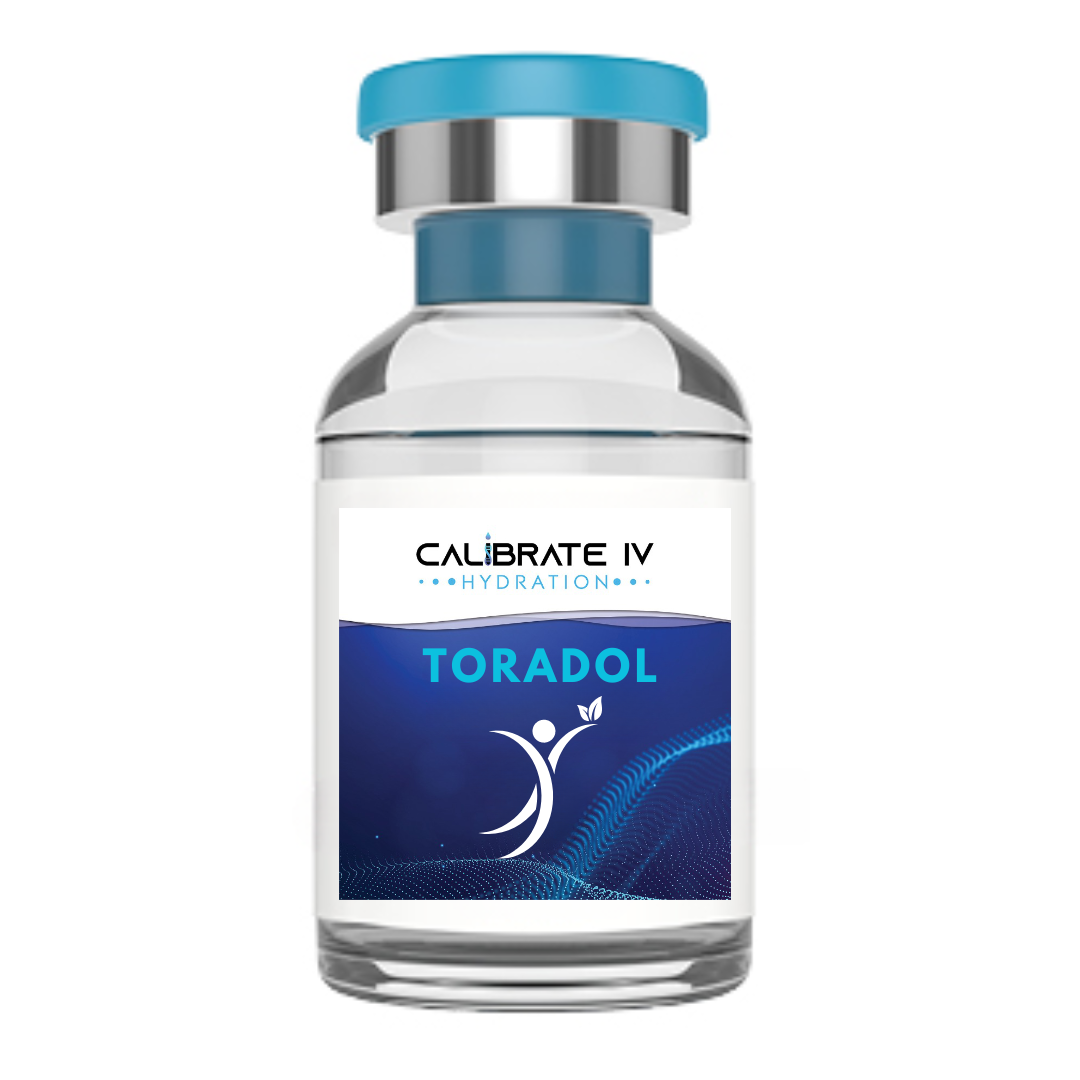 Description
ADD ON-SERVICES/BOOSTERS
Toradol is a nonsteroidal anti-inflammatory drug (NSAID) that is commonly used for short-term pain relief. It works by blocking the production of certain natural substances in the body that cause pain and inflammation.
Some benefits of Toradol include its ability to provide fast and effective pain relief, particularly for moderate to severe pain after surgery, injury, or dental work.
* Please discuss add-on options with your nurse.
Arginine HCL
Biotin 
Carnitine 
Chromium 
Hydroxocobalamin (B12)
Magnesium Chloride 
Niacinamide 
Taurine 
Ml Thiamine HCL 
Vitamin B Complex
Zinc (as Chloride) 10 mg/mL
No more products available for purchase