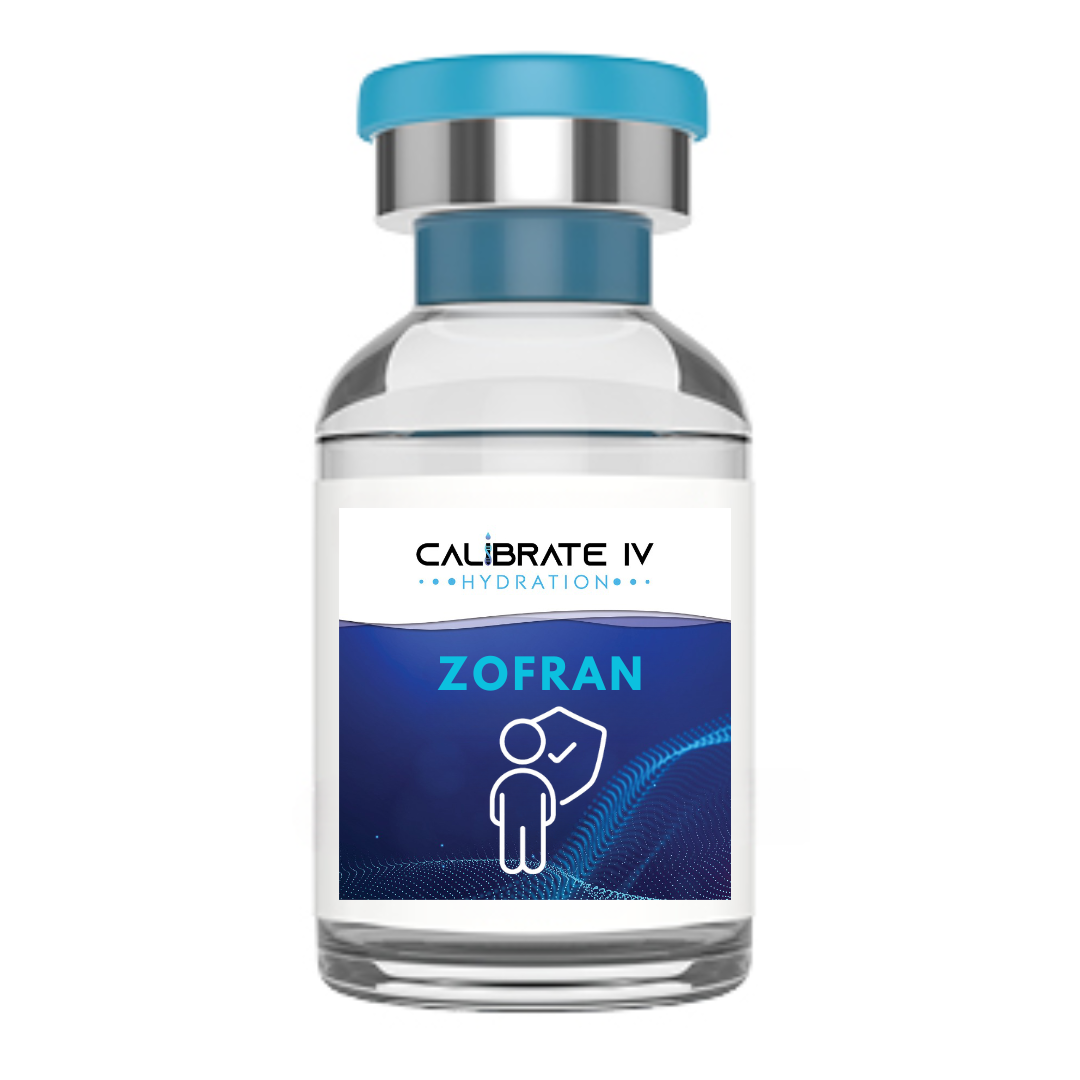 Zofran - Anti-nausea medication
Description
ADD ON-SERVICES/BOOSTERS
Zofran, your ultimate relief from nausea and vomiting. 
With Zofran, you can combat the discomfort of nausea and vomiting, whether it's caused by chemotherapy, surgery, or other underlying conditions. Our advanced formula targets the source of your symptoms, providing much-needed relief and allowing you to focus on what truly matters.
* Please discuss add-on options with your nurse.
Arginine HCL
Biotin 
Carnitine 
Chromium 
Hydroxocobalamin (B12)
Magnesium Chloride 
Niacinamide 
Taurine 
Ml Thiamine HCL 
Vitamin B Complex
Zinc (as Chloride) 10 mg/mL
No more products available for purchase